Male breast reduction is a surgical procedure tailored just for men who want to feel more attractive and comfortable without a shirt on. An estimated 40-60 percent of men suffer from gynecomastia, the condition of having enlarged male breasts or "man boobs." Male breast reduction surgery is designed to correct gynecomastia, in order to improve the contours of the male upper body and increase self-confidence in men affected by this condition.
Who Is a Candidate for Male Breast Reduction?
Men who seek male breast reduction should be healthy, non-smokers at a stable body weight. In severe cases, male breast reduction may be appropriate for teens but usually the procedure is reserved for men who are finished developing and have male breasts persisting into adulthood. Although this surgery does not address the causes of male breasts, which may include heredity, drug use and testosterone deficiency to name a few, it can permanently reduce excess glandular tissue (breast tissue) and fat in men with protruding breasts and tenderness and sensitivity in the chest area.
How Does Gynecomastia Surgery Work?
Male breast reduction surgery can sometimes be performed with liposuction only, however surgical removal of excess glandular tissue is often necessary. In some cases, excess breast skin may also need to be removed. Local anesthesia with sedation or general anesthesia is used during this procedure, which takes one hour or longer to perform. Male breast reduction requires small incisions placed either around the areolas or in the underarms to produce scars that are well hidden and difficult to see after they have healed.
Male breast reduction recovery takes about one week, and most men may resume exercising after three weeks. It will take at least three months before you can judge your final male breast reduction results. Scars will continue to fade over time as your skin heals, so it is important to avoid sun exposure on your chest for several months after surgery.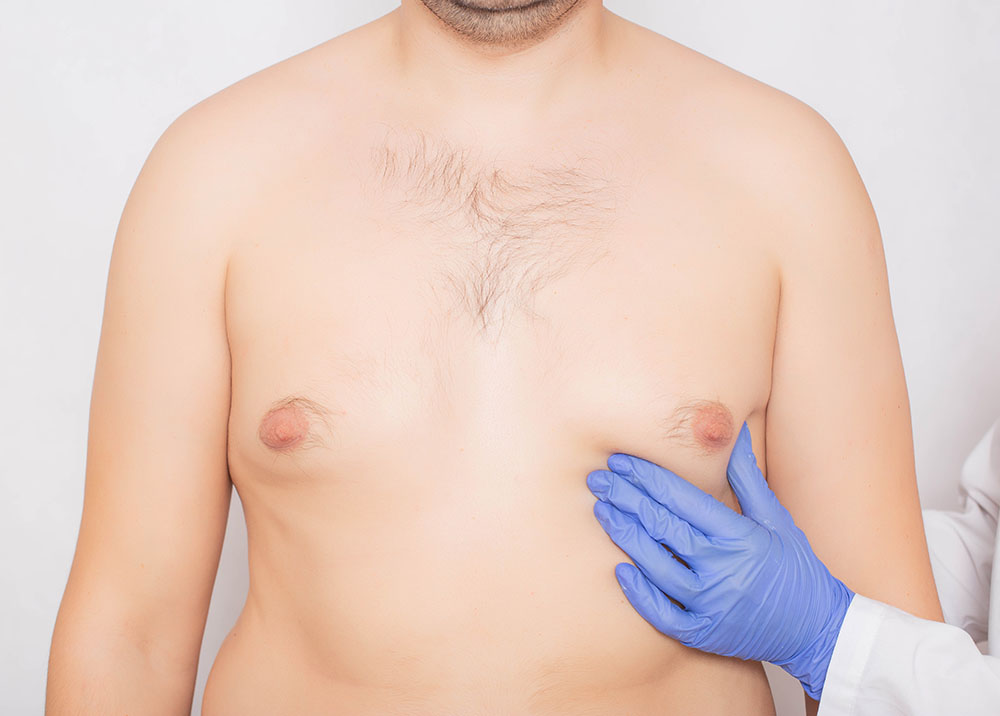 Contact New Horizons Plastic Surgery
Contact New Horizons Plastic Surgery at (936) 564-3744 if you're considering gynecomastia surgery or have questions about the male breast reduction procedure. Dr. Gregory Wittpenn is an expert Nacogdoches male breast reduction surgeon serving patients throughout eastern Texas and western Louisiana, including residents of Longview, Lufkin, Huntsville, Tyler and Shreveport.