The natural aging process and the effects of gravity can cause facial skin to become loose, droopy, and wrinkled over time. A facelift is a surgical skin tightening procedure designed to reduce wrinkles and correct skin laxity, sagging, and jowling. Our Nacogdoches plastic surgeon—Gregory Wittpenn, MD, FACS—has extensive experience treating the signs of facial aging and helping his patients obtain the rejuvenated aesthetic they desire. He takes the time to craft an individualized treatment plan for every patient, placing an emphasis on beautiful, natural-looking results.
Please contact us today to schedule a consultation with Dr. Wittpenn, and review the informative sections below to learn more about the facelift procedure.
Who is a Good Facelift Candidate?
Ideal facelift candidates are generally non-smokers in good overall health who have reasonable expectations regarding what the procedure can accomplish. Furthermore, since facelift surgery addresses more advanced facial aging issues, it is typically most appropriate for men and women over 40 who need comprehensive facial skin tightening. If only the upper, mid, or lower face is sagging and wrinkled, a more isolated lift procedure—such as a brow lift, cheek lift, or lower facelift—may be recommended instead of a full facelift. For those whose concerns are not yet advanced enough to warrant a surgical approach, a non-surgical injectable treatment such as XEOMIN® or Restylane® may be able to help address wrinkles and other common signs of facial aging.
During your consultation, Dr. Wittpenn will thoroughly assess your goals and the condition of your facial skin in order to determine the ideal approach. He will talk through all of the options with you so that you feel confident and informed throughout your facial rejuvenation journey.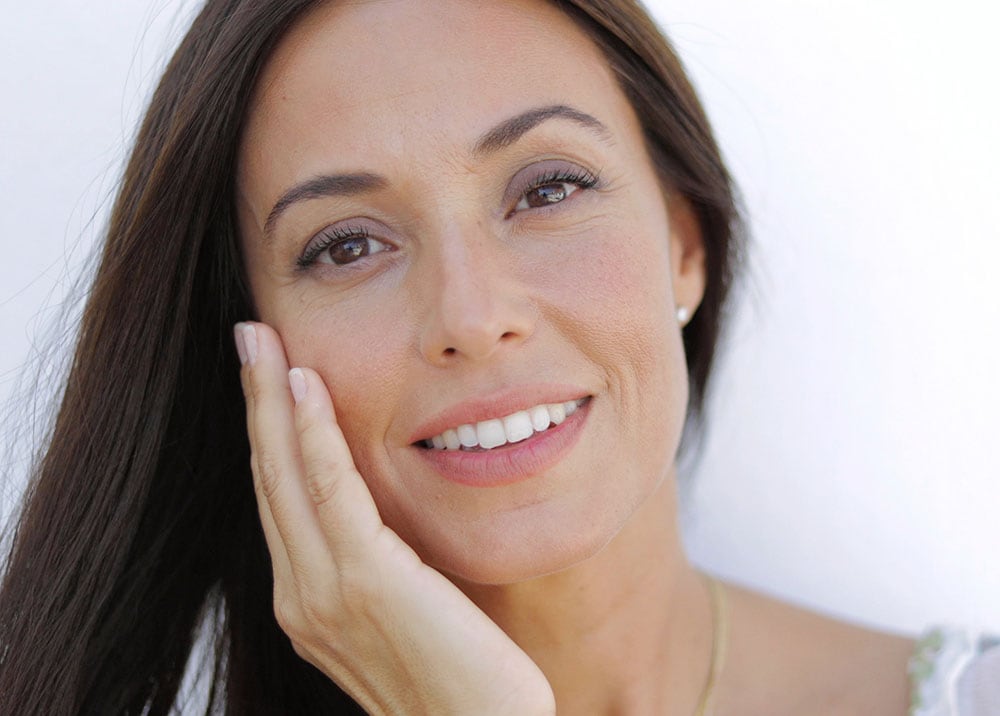 How Does the Facelift Procedure Work?
Facelifts are typically performed under general anesthesia, and surgery normally lasts between 5-6 hours. During the procedure, incisions are strategically hidden above the hairline at the temples and follow the natural contour around each ear. The facial muscles are tightened, the skin is lifted and repositioned, and excess skin is removed. Facelift surgery generally includes neck lift surgery.
What Can I Expect During the Facelift Recovery Period?
The initial recovery period after a facelift typically lasts for 2-3 weeks, during which time patients may experience bruising, swelling, and numbness. These symptoms are usually quite manageable with pain medication and rest. It is important to keep your head elevated during the healing stages to reduce swelling and encourage blood flow. Patients should expect to take at least a full week off before resuming their regular routines. In order to optimize recovery, it is important to follow all of Dr. Wittpenn's aftercare instructions and attend your follow-up appointments as directed.
Will I Have Facelift Scars?
As with every surgical procedure, patients will have some scarring after a facelift. That said, Dr. Wittpenn understands that—especially when it comes to the face—scar placement and healing are extremely important. He has years of experience carefully concealing facelift incisions above the hairline and along the natural contours of the ears for maximum discretion. Once fully healed, your scars should be positioned in such a way that they are nearly imperceptible.
How Much Does a Facelift Cost?
The precise cost of a facelift will vary based on the unique details of the treatment plan Dr. Wittpenn develops for you. Once he has had a chance to consult with you regarding your goals and assess the condition of your skin, we can provide you with a personalized price quote. As a part of our goal to make treatment accessible for our patients, we currently accept third-party financing through CareCredit® and ALPHAEON® Credit. To learn more, please contact our practice directly.
Contact Dr. Wittpenn Today
If you have questions about facelift surgery or if you would like to schedule a consultation with Dr. Gregory Wittpenn, please contact us today.