Breast lift surgery (also called mastopexy) is the only effective way to restore deflated, sagging breasts to a perkier, more youthful position on the chest wall after the effects of aging, pregnancy and breastfeeding have taken a toll. A breast lift may be performed along with breast augmentation, but this is not always the case. The lifting effects of a mastopexy are also naturally included in breast reduction surgery, which may be performed in cases where overly large breasts have contributed to sagging and skin laxity in the chest.
Who Is a Candidate for Breast Lift Surgery?
Before deciding whether you need a breast lift, breast augmentation or breast reduction procedure, our Nacogdoches plastic surgeon, Dr. Gregory Wittpenn, will evaluate your anatomy and skin and talk with you about your cosmetic breast enhancement goals. A breast lift may be recommended if you have saggy breasts that have descended lower on the chest wall than is comfortable or attractive. As a standalone procedure, breast lift surgery will not increase or decrease the volume of your natural breast tissue. Like most surgical procedures, good candidates for breast lift surgery are healthy, non-smokers between the ages of 18 and 65.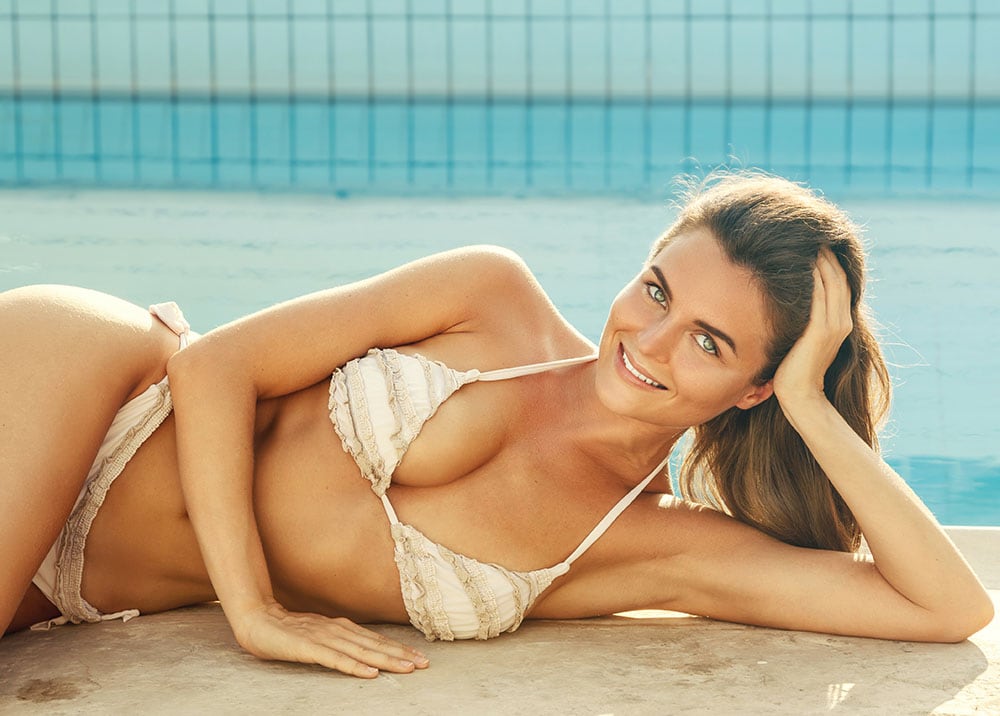 How Is Breast Lift Surgery Performed?
Breast lift surgery is performed while patients are under general anesthesia or local anesthesia with IV sedation. Dr. Wittpenn will make incisions where necessary to remove the excess skin from your breasts and provide the cosmetic results you desire, which may involve one or more of the following incision patterns:
Crescent – Half-circle around the areola
Periareolar – Full circle around the areola
Lollipop – Periareolar + vertical incision from the bottom of the areola to the breast fold
Inverted T or Anchor – Lollipop + horizontal incision along the breast fold
After surgery, most patients return to work within 5-7 days and resume exercise within 3-4 weeks of breast lift surgery. Your recovery period may be somewhat longer if you have a breast lift in combination with breast augmentation or breast reduction.
Contact New Horizons Plastic Surgery
Contact New Horizons Plastic Surgery at (936) 564-3744 to schedule a consultation and find out if a breast lift is right for you. Dr. Wittpenn is an expert Nacogdoches breast lift surgeon serving patients throughout eastern Texas and western Louisiana, including residents of Lufkin, Huntsville, Tyler and Shreveport.